About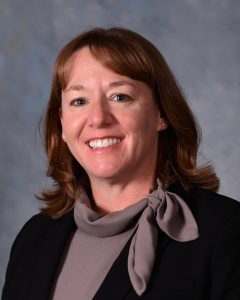 A lifelong resident of Madison County, State Representative Amy Elik has spent the last twenty-five years working as a Certified Public Accountant (CPA) and auditor for area businesses and governmental bodies. She sees firsthand how policies coming out of Springfield can hinder economic growth by politicians disconnected from the struggles of Main Street Illinoisans.
Amy Elik is serving her first term as State Representative. Rep. Elik previously served as a Foster Township Trustee and as a school board member with St. Mary's Catholic School in Alton. She's been a member of the Rotary Club of the Riverbend and involved in the Fosterburg AG 4H Club as a co-leader.
Elik served as a volunteer and teacher with SCORE – the nation's largest network of volunteer business mentors. She taught financial projection classes and consulted with entrepreneurs to start businesses.
Amy and her husband of twenty-three years, Don, live in Fosterburg, where they are raising their two children, Caroline and Adam. They attend St. Mary's Parish in Alton.